As of October 2017, Google is pushing for a more secure web.
To this end, it is forcing websites to install an SSL certificate and be viewed by HTTPS which will show the green padlock in the URL bar as shown.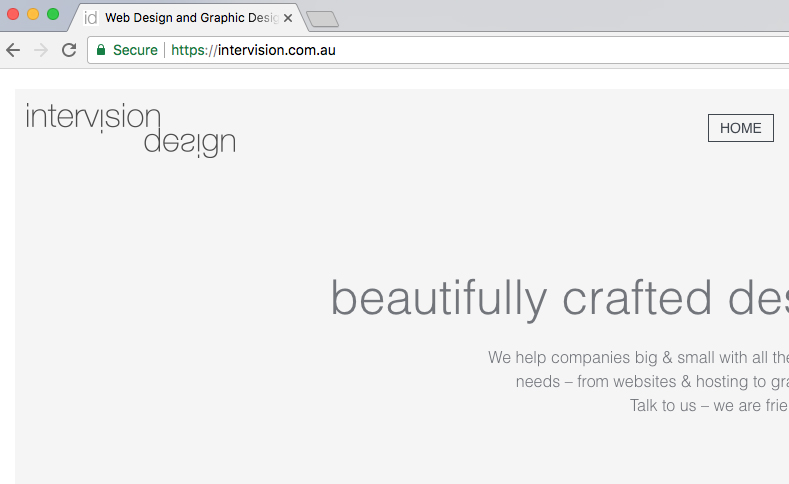 If you do not install an SSL certificate, Google is warning your site will be penalised in it's Google Ranking and you will risk losing traffic.
Plus a "NOT SECURE" notification will pop-up on your website in Google Chrome, Firefox and some other browsers.
SSL stands for Secure Socket Layer. This helps encrypt communications over a computer network.
WHAT YOU NEED TO DO:
To ensure that your website (and traffic) is protected from Google's major algorithm update your website needs to be upgraded to run via HTTPS using an SSL certificate.
It's not a matter 'if' you'll make the switch, it's a matter of 'when' to ensure your website experiences consistent traffic, leads and sales.