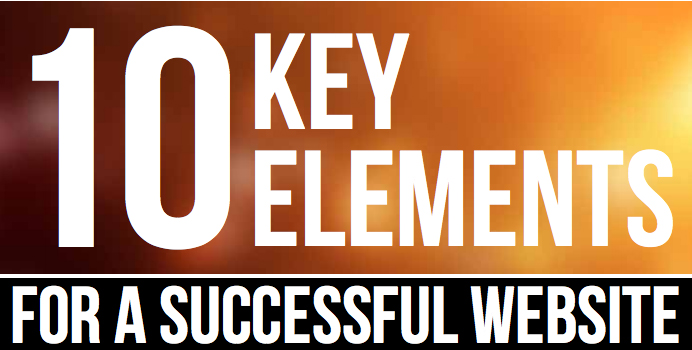 Your business needs a website, you know that, but what makes a website successful, what are the key elements  to a successful website?
Over the years Intervision has created 100s of websites for businesses, large and small, and the list of key elements for a successful website keeps evolving as technology, design and Google algorithms change. Right now, these are the "must haves", the essential ingredients, in terms of design and functionality, for a successful website.
1. PURPOSE:
What's your purpose – have a clear strong message
An essential element of a good website is to know your purpose and communicate this. Make it clear upfront, preferably on your home page, who you are and what you do.
When planning your site it is also essential to know, what you want your site to DO:
Do you want to sell products & services?
Do you want to generate leads?
Do you want to establish your credentials?
Other factors also come into play when thinking about your site's purpose.
What kind of  business do you have?
Generating leads online does not suit all business types.
For example, we have worked with home builders for many years creating their company websites. It is unlikely that someone will choose their builder through a random Google search landing on the builder's website. However, it is highly likely that the potential client will check out the builder they have been referred to through their website and if they like what they see (good work which is well presented, an organised site, good testimonials) it will build trust and a good impression and they are likely to progress to the next stage.
In contrast, a building company specialising in constructing for examples garage doors and gates, will most definitely be able to generate leads via their website.
What is the geographic scope of your business?
If you are a local art gallery and "credentials site" would make total sense.
However, if the gallery wanted to market its art regionally, nationally, or internationally then it should consider e-commerce and lead generation as well as establishing credentials.
Knowing your site's purpose is essential for a successful website.
2. NAVIGATION:
Essential rules for website navigation design
Designing your website navigation is like laying the foundations for your house. So even if your website looks great, it will be undermined if the navigation is not designed correctly.
It is therefore imperative that you spend time planning how your audience will interact with your content, and how it should be organised.
Keep your navigation simple
Organise your website information in a simple and structured way.
Limit your main menu items and organise your information into sub-pages.
Think of the general path you would like a site visitor to take and lead them there with promo boxes.
Keep your navigation consistent
Keep the structure of your pages consistent.
A site visitor needs to make sense of your site in a matter of seconds and will then expect that the rest of the site to follow suit.
Inconsistent navigation page by page will only frustrate the user.
Use Breadcrumbs
Breadcrumbs will show the site visitor where they are on the site.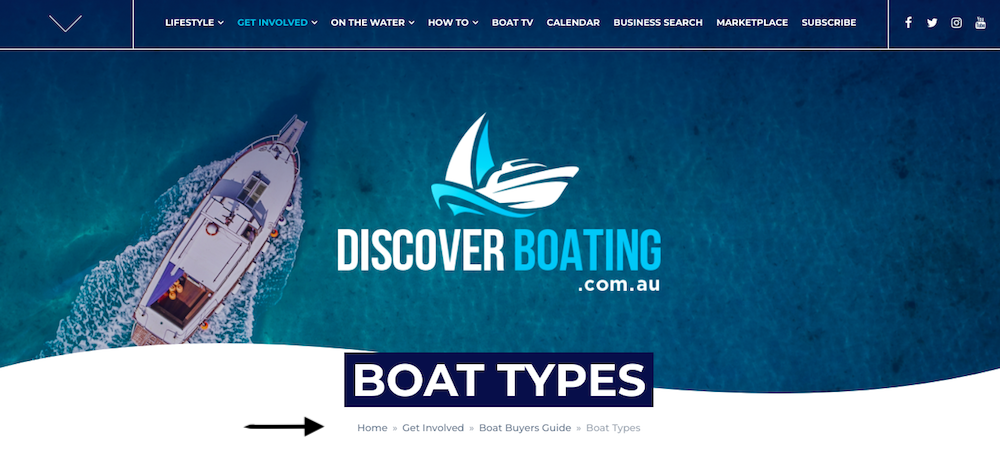 Remember not all site visitors will land on your site from the home page
Many will land on an internal page after clicking a link from another site or from the Search Engine Results Page.
Make important details easy to find
For example – make your contact details easy to find.
Or, highlight the booking form so it can't be missed.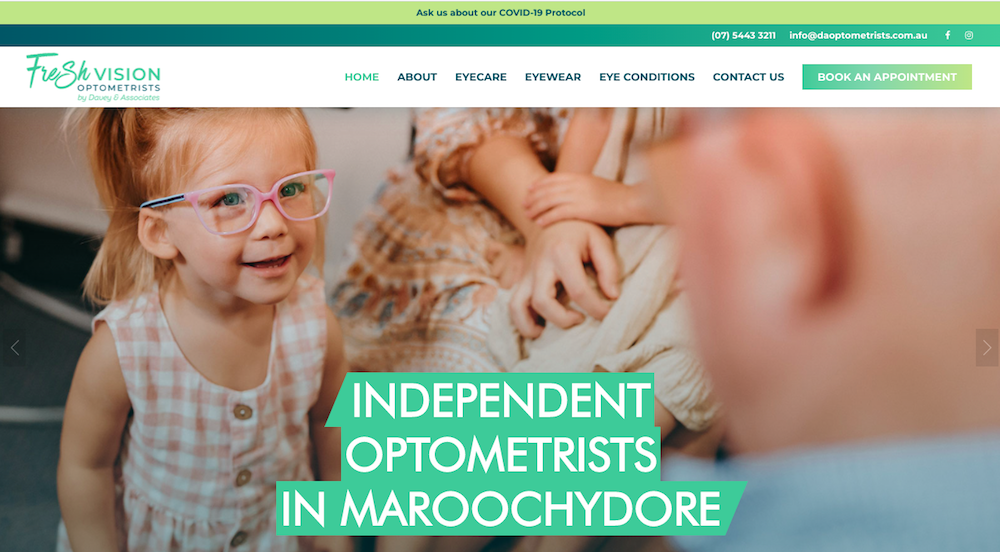 Link your logo to the home page
Your logo should appear on every page in the same spot.
A good practice is to link your logo to the homepage.
Site visitors often start over by going back to the home page and redoing the search process from there.
Good navigation is essential for a successful website.
3. CONTENT:
Include high quality content and refresh your content often
Your content should be high quality – but what is high quality content? It is content that your users want to read and search engines love too. It is content that is original and purposeful and ranks well.
Visitors love images & videos
Content (and blog posts) with images & videos are more engaging for visitors. Web pages with more images rank better!
Readers scan web pages
According to Nielsen – 79% of users scan web pages – so your content should be scannable! Use clear headings and bullet points or number lists to make your content easy to skim, keep sentences and paragraphs short, use bold and italics to highlight important elements.
Google loves fresh content
As well as good quality and relevant content – another key website element is fresh content.
Fresh content = frequent indexing.
Your static pages (e.g. your ABOUT page, your SERVICE page etc) are tricky to update with fresh content, but having a blog or news section on your site, makes adding fresh content easier.
Blogging can do the following:
Help position you as an industry leader – when you post subjects which resonate with your audience and show your knowledge, you are marketing your skills for your business, service or products too.
Drive traffic to your website – use keywords in your articles. Create a list of the keywords, topics and categories you want your business to be found for and use these words and related phrases when writing your posts. Blogging widens your net attracting more visitors to your site.
Use your other social media channels to promote your blogs – include SOCIAL SHARE on all your blog posts so it makes it easy for site visitors to post your content on their own social media platforms – pushing more traffic to your site.
Make sharing your content easy
Have your social media buttons present on all pages and also include social media sharing buttons – for example on your blog posts – to encourage people to share your content.
4. BRANDING:
Your website should be in line with your business branding
Your website should be a direct reflection of your business identity. Whenever we start designing a website for a company, we start from their logo. The company logo informs the whole website, the colours, the tone, the style. A website that is consistent with the brand identity reinforces the branding and adds a level of credibility to the company.
5. GOOD DESIGN:
Don't underestimate good design
A professional, well-designed site is important, after all your website is often a potential customer's first impression of your business.
So make it count!
A good colour palette, good use of white space, clean design, and good font choice all are important in reflecting your business and brand.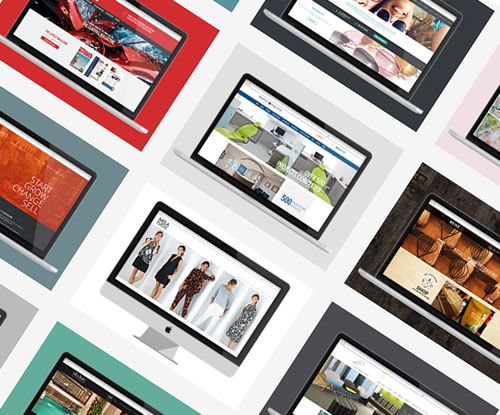 6. SHOWCASE & TRUST:
Establish your credibility & expertise
Include testimonials, reviews, client lists, work portfolios and case studies – these all establish your credibility and expertise.
7. SEO:
It is important to be found by google – SEO
There is no point in having a site if it can't be found – so your site needs to be optimised (search engine optimisation). Target keywords that are relevant to your business in your page titles, meta tags, headings and in your website's content so that your potential customers can find your business online. Work on good quality (relevant and respected) backlinks i.e. getting other sites to link to your site.
8. MOBILE FRIENDLY:
Your site needs to be built with responsive design
In this day and age your website will be viewed on multiple devices with multiple screen sizes, a successful website needs to be mobile friendly. The best way to do this is with responsive design. Having a website with responsive design means your website automatically adjusts its content to suit different screen widths for the best viewer experience.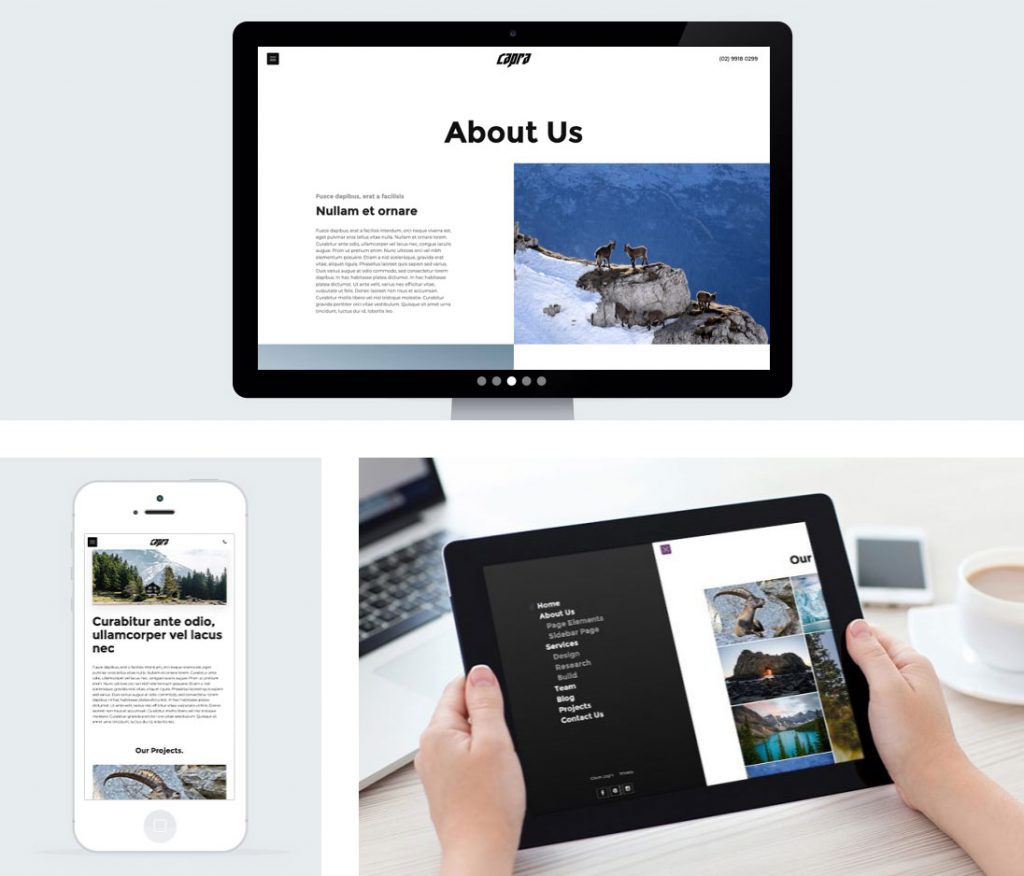 9. TURNAROUND TIME:
Your site needs to be out there as soon as possible
The number one complaint we hear about web companies is the amount of time it takes to get a website up & running. You need your site to include the above key elements to make it a successful website, but you also need it to be designed & built as quickly as possible so your company does not lose any more business.
Talk to us about your website requirements – we are efficient and can turn your project around quickly!
10. CONVERSION:
At the very least, encourage site visitors to leave their details
Your website can be the most important client generator your business can have. A successful website will bring in new clients (and help existing clients).
At the very least,  a successful website encourages site users to leave their contact details. If you have their contact details – you can start a relationship with them, build trust and build a database of contacts. The best way to do this is to have an enticing offer for which the site visitor needs to OPT IN to receive. There begins the relationship.