A landing page is different from a home page.
Its primary aim is to get the site visitor to take action.
It has to be a quick snap shot of your business, especially when you consider it actually takes just 0.05 seconds for visitors to form an opinion about a landing page. Time is short and you have to communicate your value as quickly as possible.
So here are my 7 tips on how to create a landing page that is actually going to work for you.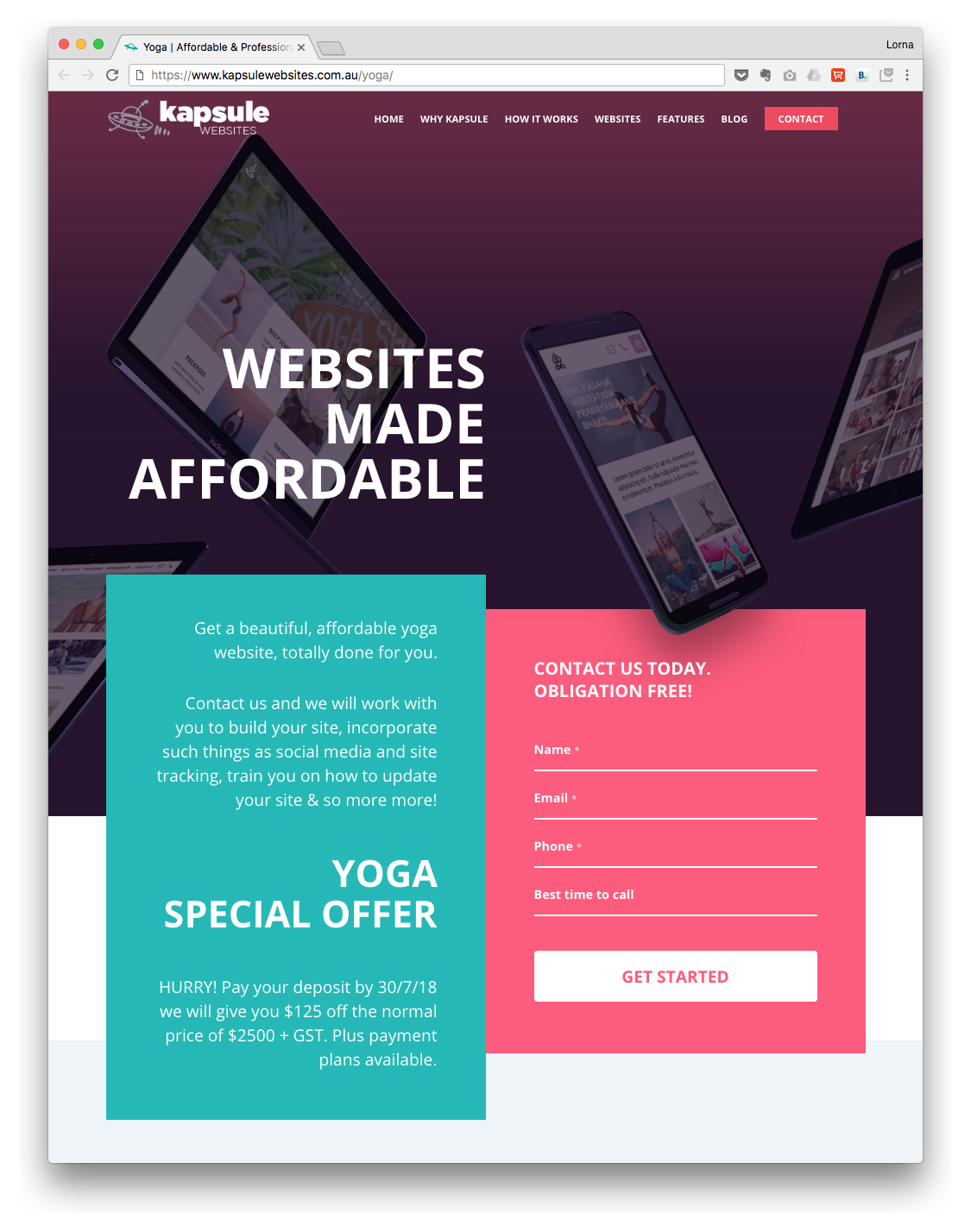 1: Know what motivates your customers
Before you even start on your landing page, ask yourself what are your customers' motivations, desires and frustrations, because it is these things that your service or product is answering. Your service or product needs to meet your customers' needs and solve their problems.
2: Your Headline is oh so important
It may seem obvious, but visitors focus on the headline first when they come to the landing page.
Therefore your headline needs to ba a benefit-oriented headline.
It needs to focus on the VALUE your product or service will give the user.
It needs to focus on the BENEFIT that the user will get once they use your service or product.
3: Create your content
Your landing page content should be created to answer the following questions:
Does this site have what I am looking for?
Is there enough information?
Can I trust this site?
How long will this take?
4: Consider your Call to Action (CTA)
48 percent of landing pages contain multiple offers – this is not the best thing to do.
As the aim of your landing page is to get your visitor to take action, it is much better to have one specific offer for each landing page, so that your visitors can just focus one thing at a time.
The CTA colour also needs to stand out – so it is obvious. Using a contrasting colour is therefore good.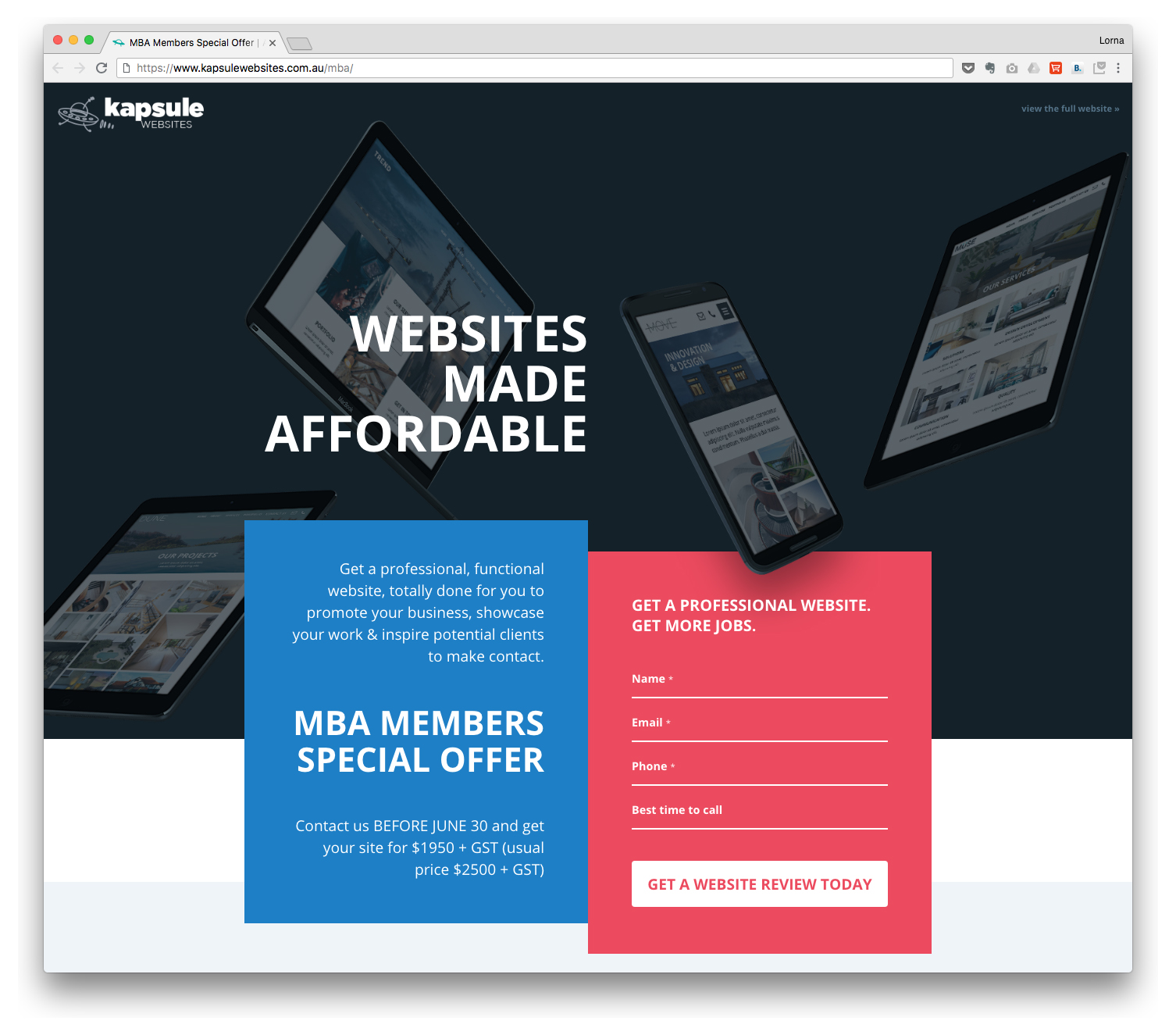 5: Your CTA should be benefit orientated
You want your visitors to click on your call to action button.
The button therefore needs to be enticing and the benefit needs to be clear.
So for example:
Instead of DOWNLOAD have GET YOUR FREE INFORMATION PACK NOW
Instead of SUBMIT have GET YOUR FREE ESTIMATE NOW.
6: Good design, good design, good design
Good design gives visitors the impression of quality. Good design is one of the key elements of a successful website.
And, as it is reported that 94% of the visitor's first impression is related to design elements, investing in good design seems obvious, if you want to achieve the desired results.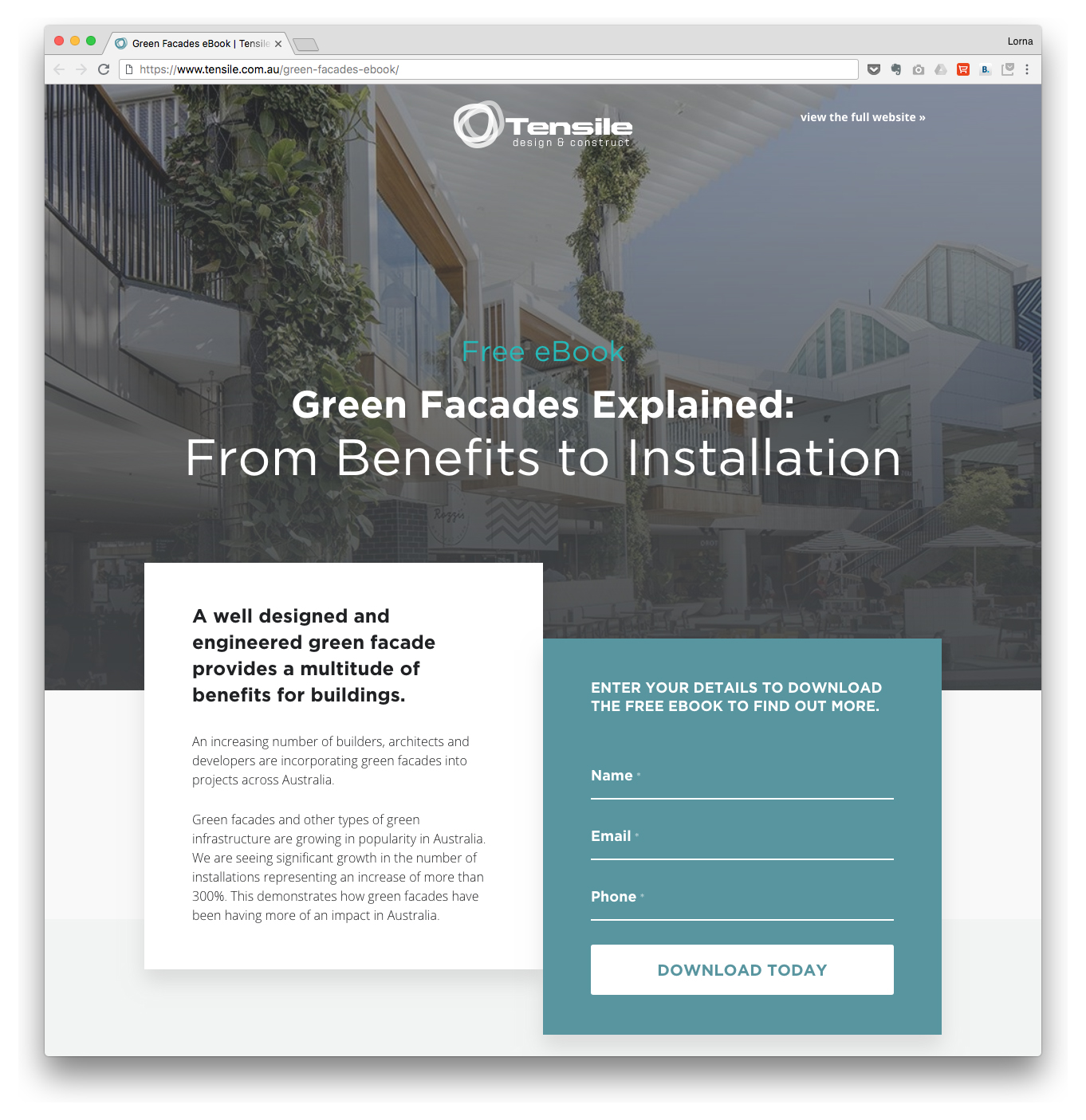 7: Content Length
There is no set rule regarding the amount of content per se on the page.
However, that said, the more expensive the product or service, the longer the copy usually is, as you need to provide more information to win over your prospect.
Always think about the user …
For each element of your landing page, always bear in mind the visitor and their motivations.Tell the visitor what's in it for them, and how they are going to benefit. Do this and you will create a page that will convert your landing page visitors into a potential customers.
If you would like some help creating a beautifully designed landing page –
contact us
.