The one question I am repeatedly asked
Recently I was asked to be guest speaker at an event. I pondered what web subject I should talk about. There are so many options from "Why Google loves Responsive Design", to "Should I use an SEO company?"
Then I thought about the ONE question everyone always asks (or should ask!!) and that was "How am I going to get more traffic to my website?"
You might have the most beautifully coded & crafted website, your site may be responsive (resizing to fit every mobile device) and you might had optimisied your site amazingly (or as best you can without paying an SEO company) but still the customers aren't coming.
You built it but they didn't come!
So what are you going to do?
There are lots of strategies and over the next few blog posts – I am going to show you my favourites.
The first is blogging – so how can a blog can help drive traffic??
Blogging is one of the key elements of a successful website. The fundamental thing about blogging is that it WIDENS THE NET.
On your website text pages you might just talk about your business, your story, your projects – but in your blog post you will extend into broader subject matter.
For example, one of our Intervision clients has a Cafe Fitout business and their website is all about their recent projects, the services they offer and their history. However, their blog allows them to extend further than this and talk about more general subjects from the Top Cafes around the World to Pantone's new colours for the Year.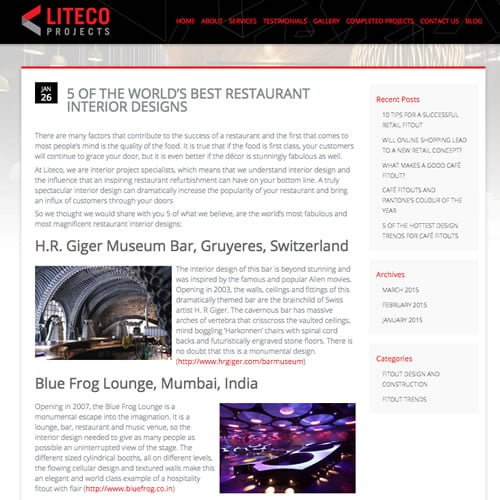 These subjects widen the net.
They are topics that should be of interest to people "looking for a company" like theirs. So when someone searches for top cafes around the world – their blog should appear (if optimised correctly) and the site visitors will arrive on their site … bingo!
Blogging also allows are broader approach.
Your site text pages are professional face – your blog posts are your chattier face. Topics can be approached from many different angles, anything from Q&As and case studies to videos and What Not to Dos.
Of course, you need to write bearing your audience in mind, after all the whole point is to drive more RELEVANT traffic to your site, so you would be thinking of what your ideal customer would be interested in and how your topic and help, amuse or interest them.
Blogging allows you to add fresh content easily and Google loves fresh content.
Blogs are the gift that keep on giving.
If you have Google Analytics installed (and if you don't – you should as it is free & essential) you can track your traffic and see  exactly how many site visitors are coming to your site via any one of your blog posts. And, as your blog posts stay on your site forever, they continue to attract site visitors long after you have posted.
Make sure you have social share
Include social share on your blog posts making it easy for site visitors to share your helpful, amusing, interesting posts to their own social media platforms.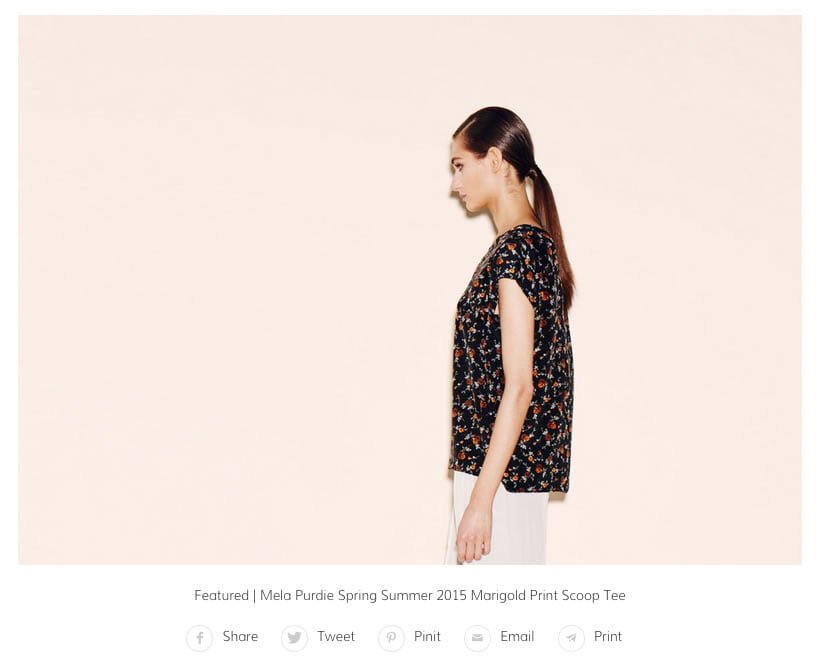 Reuse your blogs …
Once you have invested time in creating a blog post – you can reuse your posts. You can send the content out as a enewsletter. You can post it on your Facebook business page (if you don't have a Facebook business page – set one up right now! Please). You can post it on your linkedin account.
ESSENTIAL BLOGGING ELEMENTS TO GUARANTEE TRAFFIC
Choose subjects that your "ideal customer" would find interesting, helpful or amusing
Optimise each blog post
Blog consistently – whether it be every week, or every month – just be consistent