Want to create an epic headline?
Blogging well is one is one of the key elements of a successful website.
However, it is said that roughly 80% of readers read the headline of a blog post but a surprising 20% only keep on reading the whole article.
This means that all your hard work is out the window.
To drive more readers to your article, it is crucial that you create a headline that is relevant and grabs the readers attention grabbing – a headline that cuts through all the other headlines and provides value.
So how do you know if your headline is the right one?
Use the headline analyzer tool
Well, firstly you can use a tool like Headline Analyzer by CoSchedule.
Go to: https://coschedule.com/headline-analyzer
You need to aim for a score above 70%.  The headline for this article scored 74% (see below).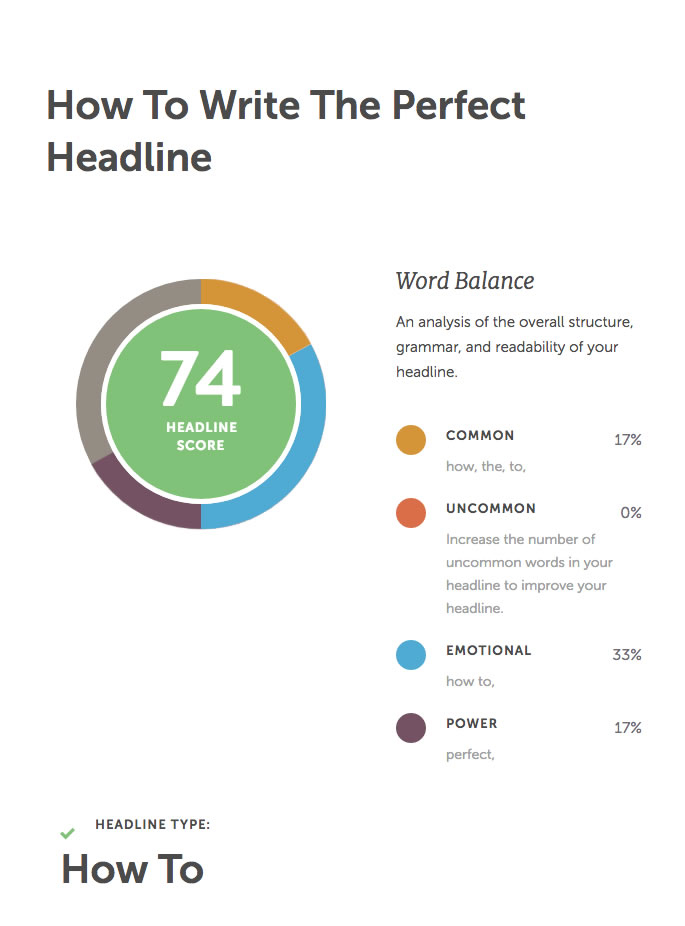 Choose the right headline words
CoSchedule also provides 2 great guides on words to include in your headlines which will drive traffic – check them out:
Write a successful blog
Getting your headline right is step one – next you will want to write a blog post that readers want to read.
For more help see below.
If you would like more help with your business blog – please
contact us