In a world of Facebook ads & social media, it may be surprising that email marketing still rules.
It is the number one most effective, cost effective way of promoting anything – and is nearly 40 times more effective at acquiring customers than Facebook and Twitter combined.
That is great news for anyone who wants to promote something.
But.
Producing GOOD emails (emails that work) is an art form.
You want to create emails that:
Reach their recipients (i.e. don't end up in their spam folder)
Get opened (this requires writing an enticing title)
Get read (this requires writing an enticing email)
Get acted upon (i.e. the recipient does what you want them to do – e.g. clicks through to your website, contacts you and so on).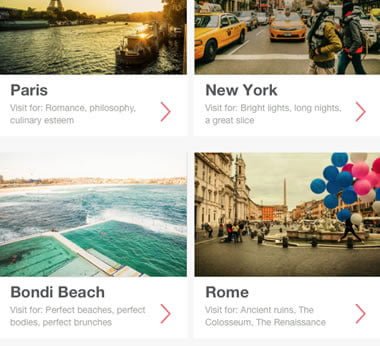 So how do you do this?
How to get your emails delivered AND opened
Use a reputable email service provider (ESP)
Use a reputable email service provider – this will minimise the chance of your emails ending up in spam folders.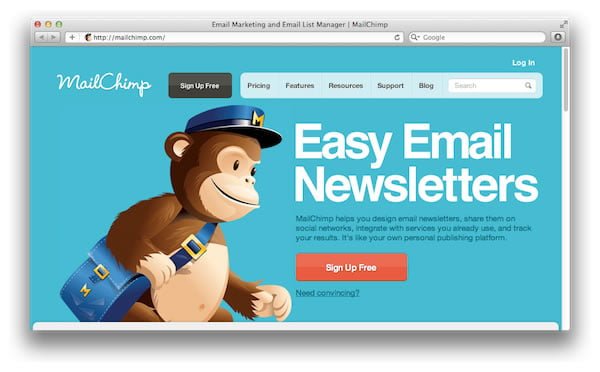 For all our clients who want to send out email newsletters we use MailChimp. This lets you easily import email addresses into your account, design great campaigns, manage subscriber lists and track results. Mailchimp only let's you send out emails to those who have opted in or subscribed through the site – that reduces the chance your emails will end up in a spam folder.
And on this point – never buy email lists!
Be clear about who you are
When you set up your email campaign, make sure you fill out the FROM email section as well as reminding recipients why they are receiving the email. In that way you hopefully will not be deleted!
Watch your language
Certain words can trigger spam filters! Using all capital letters, dollar signs, or exclamation marks can be seen as spam. Also good to avoid words such as BUY NOW, or BONUS.
Before sending do a test plus check your emails for spelling & grammatical errors – these are totally off-putting.
Create an enticing email title
The subject line can make or break an email. It has to be enticing otherwise your beautifully crafted email will remain unopened or trashed.
Give the recipient a reason to open your email.
According to MailChimp, the best email subject lines are usually short (50 characters or less), descriptive and, of course, keep their audience in mind. If you personalise the subject line by including a recipient's name or city you can even increase the open rates by 20%.
Getting your emails read AND acted upon
Make it look good
Once they have clicked on your email – the email itself needs to look appealing and be well designed.
Good design is one of the key elements of a successful website and your email newsletter should be inline with your website and overall branding. At Intervision we design email newsletters in line with our clients' websites using their logo, colours, fonts and look and feel. In this way they are clearly branded and create a seamless experience between website and email newsletter.
Make is easy to read
Give them valuable content. You are not just selling, you are educating.
Tell a story – make it interesting.
Write in simple language.
Include a Call to Action (CTA)
What do you want the email to achieve?
Add CTAs so your reader clicks through to your website.
CTAs could include discounts & offers and, if to increase the push for readers to take action, it is always good to create a sense of urgency (i.e. "offer ends July 31").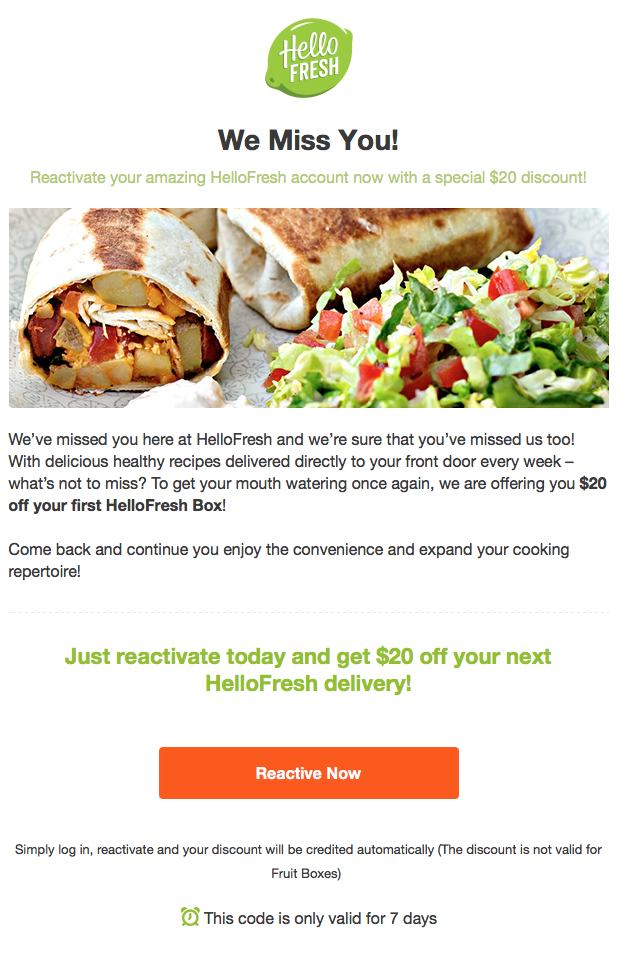 CTA buttons should be:
In a bold colour – green and orange buttons are said to perform best
Easy to read text
Include a verb – (e.g. get, reserve, go)
Read your reports
Mailchimp gives you reports on your click through rates (compared to industry averages) so you will easily see what is working and what is not.
Here are some stats to check:
Open rates
Click through rates
Ecommerce analytics
Google analytics
Share rates
Subscription growth stats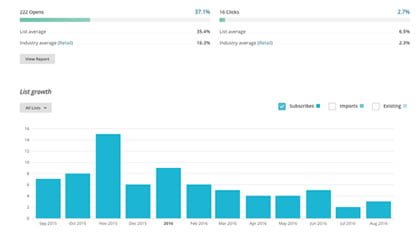 If you would like Intervision to set up & design you an email newsletter which is inline with your website – talk to us today.